A VISIT FROM THE LA FILM SCHOOL'S DIANA DERYCZ-KESSLER
Today's class was graced by the beautiful, powerful and immensely inspiring Diana Derycz-Kessler, CEO of the Los Angeles Film School, former Elite fashion model and Harvard Law graduate. Diana spoke to the students about her journey from poverty and abuse to scholarly and successful. Her message, that the drive to overcome insecurities propels one to success, resonated with the students, many of who could identify with Diana's upbringing.  Nancy's Quote of the Day was particularly applicable to Diana's outlook on life. In the words of Harry Truman, "A pessimist is one who makes difficulties of his opportunities and an optimist is one who makes opportunities of his difficulties."
The rest of class period was spent with the students broken into their teams. One team worked with the mentors establishing their social media presence, another filmed celebrity reach-outs and the third team engaged in one-on-one conversations with the mentors. The common thread from each conversation was, not surprisingly, that the students only wished In True Fashion class was longer! We believe that our class might just be the only one where students don't clamor to leave when the bell rings for dismissal. Rather, it is an effort to disband!
With only three classes remaining in this semester, the students are eagerly awaiting the unveiling of their finished bags. Meanwhile, the mentors are starting to mourn the thought of going a whole summer without In True Fashion class!
---
POWERFUL WOMEN WITH POWERFUL MESSAGES
There were a record-breaking fourteen mentors in today's In True Fashion class.  In addition to the sheer impact in number of mentors, the impact of our two guest speakers left a visible impression, particularly on the females of the class. Entrepreneur Ali Brown who has been featured on ABC's hit show Secret Millionaire was first to speak, telling her inspiring story of persistence and self-discovery. The students capitalized on Ali's massive Twitter following, asking her for advice on how to get their voices heard through social media. Next to speak was Paula Golden, Executive Director of Broadcom Foundation. Paula encapsulated her long, successful business career in a nutshell, using most of her time to impart the importance of John Lennon's words,  "Life is what happens to you when you're busy making other plans." Though the messages of both women transcended gender lines, there was palpable excitement amongst female students particularly.
As a rebuttal to the students' common excuse of lacking time to complete assignments, Nancy chose the following for her Quote of the Day. In the words of H. Jackson Brown, Jr., "Do not say you don't have enough time. You have exactly the same number of hours per day that were given to Helen Keller, Pasteur, Michaelangelo, Mother Teresea, Leonardo da Vinci, Thomas Jefferson, and Albert Einstein."
However, the amount of excuses has reduced remarkably from week to week. In fact, between last week's class and today occurred what the mentors consider the biggest breakthrough of the semester. Students are stepping up in big ways, taking initiative, taking responsibility for their actions and their lives, and we could not be more proud. If this kind of progress is any indication of the strides that will be made in the remaining weeks of the semester, we can safely say that great things are in store for In True Fashion.
---
GETTING FIGGY!
I
n True Fashion's mentors are relentless in seeking opportunities for the students. The delectable food in this photo is proof of the lengths they will go to in securing such opportunities! On Sunday, In True Fashion mentor and advisory board member Barbara Bishop took fellow board member Rosalind Ross and founder Nancy Gale to a food festival hosted by the Rotary Club of Santa Monica. In attendance was James Trees, a chef at the acclaimed restaurant FIG at the beautiful Fairmont Miramar Hotel in Santa Monica. Chef James was sampling various dishes from the restaurant, including butternut squash ravioli with braised short rib, fresh focaccia bread and a panzanella salad with fresh mozzarella cheese. While sampling their delicious food, Nancy and Rosalind took it upon themselves to invite Chef James and FIG's executive Chef Ray Garcia to come to class. Their invitation was met with a resounding yes! Furthermore, as proof that it never hurts to ask, they were sent home with all the leftover FIG food from the event that would have otherwise gone to waste! Students, you can look forward to meeting the talented chefs from FIG in just a few weeks!
---
THE VOTE IS ON & IN TRUE FASHION'S FIRST BID HAS BEEN PLACED
The bidding has officially begun! The first bid was placed by Becky Reese, author of "I'm Married to a Millionaire, So Why am I in Therapy?" and founder of Becky Reese Lifestyle. Becky is a longtime supporter of In True Fashion and has high hopes of securing Team SoPro's fabulous design.
The winning design will be taken into production and sold to the public as a new addition to the JAMAH Collection. Every time the winning bag is purchased thereafter, a portion of its proceeds will go to Network for Teaching Entrepreneurship (NFTE) and Environmental Charter High School.
Additionally, In True Fashion is hosting an online auction for the original team bags. signed by the students. All proceeds will be donated to Network for Teaching Entrepreneurship (NFTE), a 501(c)(3) non-profit organization and Environmental Charter High School to support and honor student entrepreneurship. The minimum bid for each bag is $1,000.00. The bags can also be purchased for $5,000.00.
The last day to cast a vote and place a bid will be announced shortly. The winner will be revealed the following day in a celebratory JAMAH trunk show.
Encourage your friends, family and colleagues to support In True Fashion and student entrepreneurship by casting a vote and placing a bid! Spread the word!
---
THE CW'S JOHN MAATTA IMPARTS THE POWER OF NETWORKING
Today's class was highlighted by a visit from the COO of the CW Television Network, John Maatta. John related to the students through his story of being a high school student with absolutely no clue as to his career aspiration. His life proceeded to unfold through a series of networking opportunities, each of which he eagerly accepted. John left the students with a clear understanding of the importance of seizing opportunities, no matter their perceived relevance at the time. After all, what began for John as a run-of-the-mill career in law led him to head one of the most popular television networks of today, all by accepting offers and rising to the occasion. Playing to his audience, John closed his visit with a clip from the last episode of the CW's popular show One Tree Hill.
Mentor David Lewis eschewed his usual economics lesson in favor of a more personal one regarding the importance of physical presentation. David spoke to the impact of first impressions based on physical appearance and left the students encouraged to adopt a trial exercise regimen.
Nancy's Quote of the Day proved particularly appropriate given both John and David's impartations; "Some people dream of success while others wake up and work hard at it."
---
IN TRUE FASHION WELCOMES A HOST OF NEW MENTORS
Today's class boasted a record-setting number of new mentors for In True Fashion. Joining the program's core group of mentors were several new faces. Brent Freeman, founder of Roozt.com and curriculum advisor for In True Fashion, brought fellow Roozt team members Nick Nomann, Drew Casner and Autumn Jimpson to class. Brenda Maben and Katrina Mastrolia, costume designer and costume supervisor, respectively, for film & television, including Gilmore Girls and the new Bunheads, worked closely with the teams to finalize their bag designs. Also joining the ranks of the In True Fashion mentors was Chirag Sagar, founder of USC Moneythink, a non-profit organization geared toward teaching financial literacy to high school students. In True Fashion would like to extend a wholehearted welcome and thank you to all of our new mentors!
The focus of today's class was marketing strategy development. Using social media, the teams set about creating a marketing plan to spread the word about not only their teams' bags, but the current vote and bid. In conjunction with the focus toward social media outreach as a marketing tool, we issued the second round of the Virgin Produced competition in which students are responsible for utilizing various social media outlets to promote themselves as contenders for the competition. Those who succeed in acquiring the most Twitter followers or Facebook "likes" will emerge victorious in this round.
In keeping with its commitment to foster the entrepreneurial spirit, Nancy's Quote of the Day was "Make no little plans, they have no magic to stir mens' blood and will not be realized. Make big plans; aim high in hope and work, remembering that a noble and logical plan never dies, but long after we are gone will be a living thing," by Lita Bane.
---
LET THE GAMES BEGIN
Wednesday marked the first day of officially kicking into high gear. By the end of class the teams had solidified their designs and started their social media outreach by establishing a presence on Twitter and Facebook. Nancy brought a special visitor to assist the students in the completion of their creations, possibly the most qualified expert to confer with on the practicality of their designs, JAMAH's handbag manufacturer Carlos. Meeting with the person who actually makes the bags allowed the reality of the project to set in for the students.
The real poignancy of the class came in a message from one of our mentors. The Virgin Produced internship competition had been announced several weeks prior and the students had been issued their first task, to make a short video introducing themselves and telling why they should win and what it would mean to them. To the initial disappointment of the mentors, very few students raised their hands when asked if they intended to participate. Mentor Star Ladin spoke up in response, telling the students what an incredible, unique opportunity had been set before them and what a shame it would be to pass it up. She so passionately stated, "In True Fashion is like winning the lottery." Several of the students confessed to feeling as though they did not have a chance at winning, feeling defeated before even leaving the ground. As a result, they did not feel inclined to participate. Nancy's Quote of the Day was particularly appropriate and tremendously uplifting. In the words of John H. Johnson, "Long shots do come in and hard work, dedication and perseverance will overcome almost any prejudice and open almost any door." These words, combined with Star's emotionally charged plea for the students' involvement, made quite the impact. By the end of class, students were already making plans with their classmates to film one another. The Virgin competition is officially underway. Check out the In True Fashion Facebook page to watch the students' videos!
In True Fashion is excited to welcome yet another wonderful member to the team. Cinematographer Zach Osterhout joins In True Fashion as the official videographer.
---
IN TRUE FASHION PAYS TRIBUTE TO ECHS
With the expansion of In True Fashion on the horizon, it is time to pay tribute to the program's roots. Just over two years ago, In True Fashion commenced its first semester in a classroom at Environmental Charter High School (ECHS) in Los Angeles, California. To get to that point, founder Nancy Gale commissioned the help of the Network for Teaching Entrepreneurship (NFTE). Upon hearing Nancy describe her concept for In True Fashion and witnessing her mentorship of Kalief Rollins to a first place win at NFTE's National Youth Entrepreneurship Competition, NFTE agreed to organize meetings for Nancy with several schools in the greater Los Angeles area for her to pitch her program to. Nancy's first meeting was at ECHS, with a teacher named Brandie Cobb. Keen on Nancy's idea, Brandie voiced her support of the program to the Environmental Charter School group's founder and executive director, Alison Suffet-Diaz, as well as ECHS principal Jenni Taylor. With Brandie as a strong proponent, ECHS agreed to adopt In True Fashion as a pilot program. One semester was all Nancy needed to prove her program's merit.
Nancy describes ECHS as a school focused on innovation. As a college preparatory school, ECHS embraces In True Fashion as curriculum that supplements the core values that the school aims to instill in its students – creativity, strategic and critical thinking, and as emphasized by In True Fashion, entrepreneurialism.
ECHS has also been a noteworthy pioneer in the "green" movement, upholding their commitment as an environmentally conscious school. They started the Green Ambassador's Institute, a project-based educational program that utilizes the environment as a context for interdisciplinary learning. ECHS was also a finalist in President Obama's Race to the Top challenge.
In spite of growth, In True Fashion will remain based out of ECHS, its concept school. In True Fashion is immeasurably grateful to ECHS for being such a supportive force behind the program.
---
LESSONS FROM IN TRUE FASHION'S OWN
Today the students' energy was focused on solidifying their designs and deciding upon a team name. To assist in the process, we invited branding expert Barbara Bishop of Barbara Bishop Public Relations to class. Barbara also serves as Public Relations Advisor to In True Fashion. Barbara spoke to the students about the importance of establishing brand identity and the process of crafting it. Subsequently, the class broke into groups overseen by mentors and began the branding process by coming up with a team name. The teams were encouraged to reflect on their designs as sources of inspiration for their team names, bearing in mind their target audience.
As another treat, former In True Fashion student and scholarship recipient Rigo Estrada paid a visit. He spoke to the students about his own experience with In True Fashion and the most valuable lesson he took away from it – the importance of stepping up.
Nancy's "Quote of the Day" served as a burst of encouragement for the students. "Real leaders are ordinary people with extraordinary determination," she declared, and a palpable wave of relief swept over the students. Showing particular initiative was Jaylin R. who agreed to film the entire class period. Jaylin expressed interest in filmmaking during the first In True Fashion class of the semester. In keeping with the program's pledge to do its best to foster individual interests, Jaylin was elected for the duty. His footage will be edited by a professional and compiled into the next In True Fashion video clip!
There was, however, a significant void in class on Wednesday. In True Fashion President and beloved mentor Crystal Kung Minkoff was absent. In a show of appreciation, the students created an impromptu video saying how much they missed Crystal and how excited they were about her pregnancy. So taken by the gesture, Crystal responded to the students atop The Great Wall of China, expressing her wish for each and every student to be standing there one day!
When class resumes on April 11, the team names will be announced and the creation process will commence!
---
A VISIT FROM THE INFECTIOUSLY INSPIRING STEPHANI VICTOR
Stephani Victor is many things, but "amputee," she is not. Stephani speaks candidly of the accident that befell her as a young woman leaving her wheelchair bound, but refuses to let that define her. "I am a person who has experienced limb loss, NOT an amputee," says Stephani. She imparted the same message to the students in Wednesday's In True Fashion class, saying, "The external world will attempt to define you. Don't let them. You define you."
The classroom was resplendent with energy and positivity as Stephani spoke with her signature charisma about the importance of defining oneself. Without having to speak of her dashed dreams of being an actress, it was apparent that Stephani was a natural-born performer. Poignant insights tumbled from her mouth with effortless humor and compelling vigor, commanding the attention of students and mentors alike.
Stephani also stressed the importance of being proactive about pursuing one's dreams, calling on the students to activate their "'Yes' potential," provided they keep their integrity in tact while doing so. Stephani regarded her own dream of becoming an Olympic medal-winner as "an outrageous one; in fact, ridiculous." Nevertheless, by following her own advice, Stephani conquered all that she set out to accomplish. With numerous championship skiing medals to her name, success as a filmmaker, clout as an inspirational speaker and her prince charming by her side, Stephani makes it clear that what she is missing physically is more than made up for.
Stephani's journey is a genuine reflection of the In True Fashion "Quote of the Day" chosen by founder Nancy Gale. It was no coincidence that Nancy chose to impart Albert Einstein's words to preface Stephani's visit. "Only one who devotes himself to a cause with his whole strength and soul can be a true master. For this reason, mastery demands all of a person." Not a soul in the classroom left untouched or uninspired. Thank you, Stephani!
---
IN TRUE FASHION ISSUES FIRST STUDENT SCHOLARSHIP
On Friday, March 2, 2012, Environmental Charter High School held its annual Career Day. In True Fashion founder Nancy Gale held the honorable position of keynote speaker. Nancy, however, had more on her mind than executing an inspirational speech. This day marked the culmination of months of anticipation for Nancy, the day in which she would award In True Fashion's first student scholarship, in honor of her late mom, Helen Gale.
Completely unassuming, nineteen year-old Rigo Estrada took the stage to speak about his experience with In True Fashion and the importance of "stepping up." As soon as he finished, Nancy re-entered the stage and presented Rigo with his scholarship, two thousand dollars toward his college education. Rigo was stunned and overwhelmed with gratitude, his parents standing proudly in the audience.
Rigo is a shining example of the power of In True Fashion, and only the first of many future scholarship recipients.
---
FACING OUR CHALLENGES WITH IN TRUE FASHION
Some of the most amazing In True Fashion moments are when the mentors address their challenges, assuring the students that we are all given a road to climb. We applaud the courage of our young students to stand up and speak out. What an amazing journey they take us on!
---
IN TRUE FASHION IS HONORED WITH AN INSPIRING VISIT FROM JASON FELTS, CEO, VIRGIN PRODUCED
Last week's guest speaker was a tremendous hit, speaking candidly and humorously about his unassuming rise to notoriety as CEO of Virgin Produced, the entertainment division of The Virgin Group. The youngest of Virgin's few CEOs, Jason appealed to the students with his laid-back demeanor and relatable stories –- some of which he made the students promise to keep within the four walls of the classroom. In an effort to keep Jason's promise and increase our chances of having him back, those stories will not be disclosed here.
While Jason's success story undoubtedly involves some good luck and good timing, it was the message instilled in him by his father that propelled him to pursue his dreams with such voracity. "Get off the sidelines" were his father's words of advice which, taking to heart, Jason applied to build a career in the entertainment industry, forming his own company and thus gaining the attention of Sir Richard Branson. Jason quickly went from sideliner to front and center, admittedly "peeing on the trees" of some of his competitors. That said, Jason remains one of the least-intimidating big-dogs in the industry, having retained every ounce of his Texan charm and humility.
Jason delivered another equally as important message regarding frugality, sharing that he doesn't believe money can buy happiness, that rather it is experiences and adventures with friends and family that will be most remembered.
Nancy's "Quote of the Day" touched on another facet of Jason's character – his creativity, which he applies to both his business and artistic sense. In the words of Alan Alda, "The creative is the place where no one else has ever been. You have to leave the city of your comfort and go into the wilderness of your intuition. What you'll discover will be wonderful. What you'll discover is yourself."
The lessons Jason imparted, coupled with his infectious go-getter attitude, made a meaningful impact on the students. Imploring the classroom to get off the sidelines and into the game, he announced the Virgin Competition. The winners will have the amazing opportunity to spend time working at Virgin Produced, alongside Jason himself. Thank you, Jason!
---
IN TRUE FASHION TURNS TWO
Today marks the second-year anniversary of In True Fashion, and coincidentally also the first day of its fifth semester. With a group of mentors including both In True Fashion veterans and newcomers, the semester is already off to a strong start. The energy in the classroom this morning was palpable, the students filled with a composed mixture of excitement and anxiety.  In True Fashion's reputation clearly preceded itself.
The participation of special guests is an integral and much-anticipated part of the program. The devotion of their time and pledge of their support speaks volumes to the students, and the lessons they impart are tremendously impactful. Past special guests have included the legendary Sir Richard Branson, founder of the Virgin Group, Jane Wurwand, founder and owner of skincare giant Dermalogica, Steve Schimmel, a founding business team member and 13th employee at Google, Rob Minkoff, acclaimed film director with credits like The Lion King to his name, Bobby deLeon, development executive at Johnny Depp's production company Infinitum-Nihil, and social entrepreneur/co-founder of VeeV Vodka, Carter Reum. Though such names leave big shoes to fill, In True Fashion's snowballing success and notoriety assures that indeed, they will be filled.
The combination of consistent support from in-class mentors and awe-worthy support from special guests is a compelling and powerful one. In True Fashion is looking forward to yet another semester of inspiration, collaboration, learning, growth, laughter, the good kind of tears, and above all, dreaming big.
---
IN TRUE FASHION BEGINS SECOND SEMESTER
Project Runway meets The Apprentice and Reality meets Substance
In True Fashion is back in the classroom for its second semester. An apprenticeship program that builds self-esteem and work ethic in American youth through hands-on participation and promotes the value of products "Made in the USA," In True Fashion is bringing to life a much-needed resource for building better futures in our community in another class of impassioned students. Check back next week as the students begin working in their teams and start dreaming big!
---
ECHS STUDENTS SHOW APPRECIATION FOR JAMAH'S IN TRUE FASHION AND WE RESPOND
Beyond conversations, posts and emails, the inaugural class presents a giant thank you card signed by inaugural class!
Ironically, In True Fashion was created to inspire the students, but we are the one's being inspired . . . welcome to the world of teaching!
Thank you NFTE and ECHS,
Nancy & Jacquelyn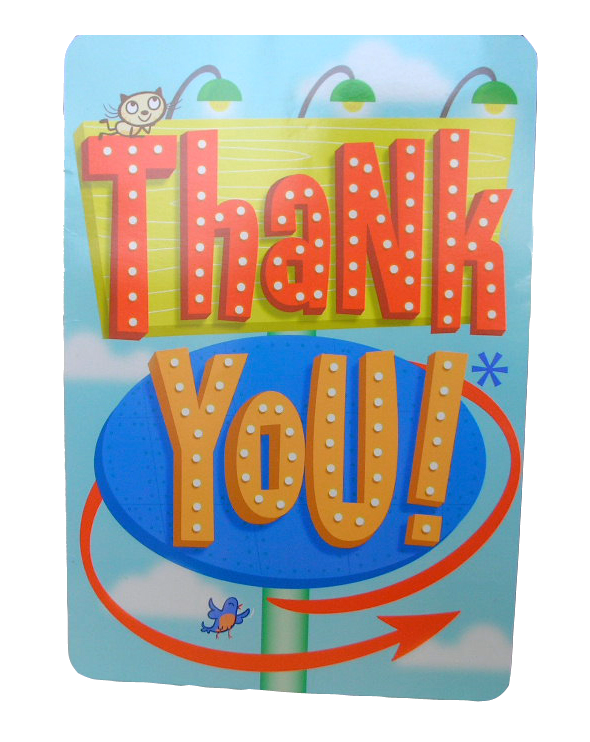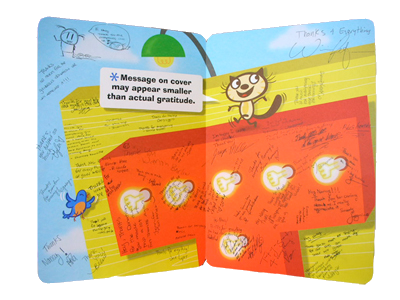 ---
STUDENT BAGS UNVEILED AT NFTE LA'S REGIONAL YOUTH BUSINESS PLAN COMPETITION
In True Fashion student team marketing representatives from Environmental Charter High School presented their completed bags at NFTE LA's Regional Youth Business Plan Competition at USC. In keeping with In True Fashion motto of 'dreaming big,' models were assigned to each teams representative, allowing the students to properly market the features and design of their team's bag. Guests were able to vote for their favorite design as student's shared the process of In True Fashion inaugural journey. Will Renfroe, the In True Fashion Student Spokesperson, shared the experience with the audience, from the classroom's initial hesitant attitude to the ultimate embrace of the project, making special note of the confidence building and heightened self-esteem for each student involved. Vote now for your favorite team bag!
---
THE CLASSROOM • SEMESTER 1 • WEEK 14
After spending the semester creating a bag, the student's success proved the ultimate accomplishment of each team's hard work and dedication. The bags came directly from the JAMAH factory, true to the team's sketches and actualized the student's visions. The bags epitomize the goal of the student's journey, utilizing the process of completing a final product to empower and shape destinies. Students appreciation for In True Fashion was overwhelmingly evident as they eagerly reviewed their bags and began promoting the contest. Each student proudly autographed the interior of their team bag, escalating their self-worth. Vote now for your favorite team bag!
---
THE CLASSROOM • SEMESTER 1 • WEEK 12
Teams received cut-outs that showed the shape and size of their designs. These rough mock-ups proved the perfect visual for students to test out their bags before samples were made. Teams were able to alter their designs if they needed too and the completed patterns were sent to the factory. Check back for Week 14 when students receive samples of their design!
---
THE CLASSROOM • SEMESTER 1 • WEEK 11
With the team's designs complete, students began shooting videos for the media during Week 11. Each team scripted an opening that introduced local TV stations to In True Fashion. Their videos included student's sharing their team's progress and bag design as well as personal testimonies. Stay tuned for next week when the student's receive a mock-up of their bag!
---
THE CLASSROOM • SEMESTER 1 • WEEK 9
Week 9 marked the halfway point of In True Fashion and the students progress showed it. Large sketches outlined each team's design as they began putting together mock-ups with muslin, glue and pins. Students browsed swatches and chose colors and textures that would go best with their team's design. The marketing students continued work on 'Will's Oprah Campaign,' recording testimonials and asking for Oprah to give In True Fashion exposure so it can change the lives of others, as it is theirs.
---
PRESIDENT OBAMA'S RACE TO THE TOP COMMENCEMENT CHALLENGE
JAMAH and In True Fashion pay it forward to Environmental Charter High School, bringing the students to meet Sir Richard Branson. Join him as he 'Fashions the Vote' for President Obama's Race to the Top Commencement Challenge.
President Obama will speak at the winning high school's commencement ceremony!
Click to Vote:
www.whitehouse.gov/commencement
Experience more of the journey:
http://bit.ly/journeyECHS
---
THE CLASSROOM • SEMESTER 1 • WEEK 8
In class for the eighth week, students finalized their bag designs and prepared their sketches to be translated into fabric mockups. While their teams were designing, the marketing students met with guest faculty, Taura Mizrahi, of The Write Approach. She introduced the group to press releases and the best ways to reach out to the media. Students also continued working on 'Will's Oprah Campaign' by filming their reaction to In True Fashion.
---
THE CLASSROOM • SEMESTER 1 • WEEK 7
After a week of spring break students returned to class, even closer to their finalizing their team designs. Working again with clay and sketches teams focused on the hardware elements they planned to incorporate. Teams also shared new ideas for press reach out including Facebook, word-of-mouth, Youtube and celebrity spokespersons. The marketing students of each team met to discuss 'Will's Oprah Campaign' and how they would reach out to The Oprah Show via written entries, video and more. Will's vision is that Oprah will show her support and get involved with In True Fashion because it is helping students live their best lives.
The students have already begun writing the their letters to Oprah. Get a sneak peek below . . .
"There is a great need for In True Fashion . . . so many kids need this inspiration."

"In True Fashion is an inspiring program that allows students to design bags and learn entrepreneurship."

"In True Fashion is showing us the positive effects of manufacturing in the USA. It's been amazing to experience a factory filled with artists that feels like a family."

"We would love you to help spread the news about In True Fashion."

"In True Fashion is an extraordinary program that allows high school students to design bags and how to run a business. This program allows students to step into the world of entrepreneurship."
---