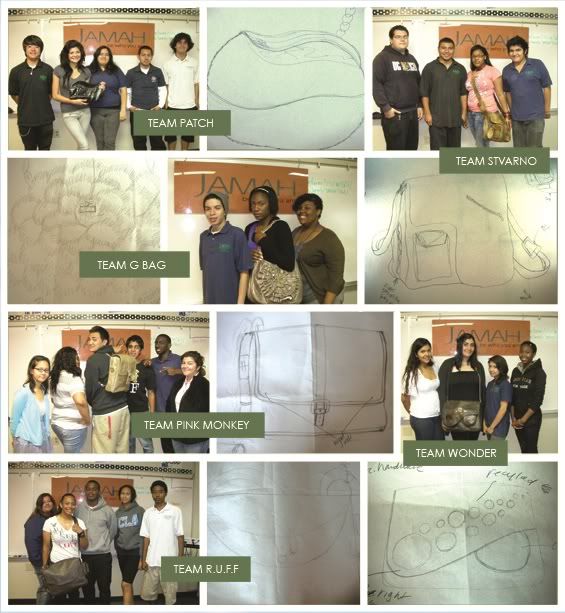 Voting & Bidding will commence September 21, 2011
Winner to be announced October 1, 2011
In True Fashion embarked on its inaugural journey with Environmental Charter High School (ECHS) in Lawndale, California. The contest is on!
Spearheaded by JAMAH, the journey educated teams of students through the manufacturing process from JAMAH product inception to financing to marketing. Their hard work culminated in finished bags that are now being exposed to the world. The vote is on and the winning design will be taken into production and sold to the public as a new addition to the JAMAH Collection. Honoring cause & commerce, every time the winning bag is purchased, a portion of its proceeds will go to Network for Teaching Entrepreneurship (NFTE) and ECHS.